Official Sun City Girls Discography:
Your Victorian Breasts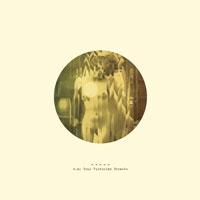 2-LP cover
2013: 2-LP (Three:Four Recorda: TFR017)
Double vinyl only release in gatefold jacket with download. Named after an 1988 unreleased Supreme Dicks song, Your Victorian Breasts is a collection of 20 unreleased tracks by the likes of Alastair Galbraith, Black To Comm, Arp, Pigeons, Ignats, Alvarius B, William Thyler, Supreme Dicks, Filipe Felizardo, Hamilton Yarns, & Circuit Des Yeux. It also hosts 3 new collective projects: Mendrugo (feat. Josephine Foster joining forces with husband Victor Herrero, Jose Luis Herrero, Jose Luis Rico & Takuhiko Nochimoto); Raajmahal, the reunion of Pat Murano (No-Neck Blues Band), Carla Baker, & Santa Wolanczyk; & Syracuse Ear, a 1st class improv gathering feat. David Maranha, Chris Corsano, Manuel Mota & Margarida Garcia.
'Your Victorian Breasts' was compiled by Maxime Guitton, as the sequel to 'Err on The Good Side', a 10 unreleased track comp released on vinyl in 2009 by three:four records.
'Your Victorian Breasts' was mastered using Direct Metal Mastering (DMM) for the best quality sound reproduction available. It is released on double LP, gatefold sleeve. Artwork by Darryl Norsen. One-time pressing of 650 hand-numbered copies. Includes a download code for a free download of the album.
Tracks:
A1- A R P : Phase IV (excerpt) (5:42)
A2- Ignatz: Do Not Wake Me (4:00)
A3- Filipe Felizardo: Where the Oyster remains shut; and the Mole pisses at the sun, extinguishing its Light (4:44)
A4- Arlt: Tu m'as encore crevé un cheval (4:21)
A5- William Tyler: A Portrait of Sarah (6:09)
B1- Robert Hampson: Retour à la chaleur (6:55)
B2- Alastair Galbraith: New Heart of Darkness (2:37)
B3- Date Palms: Dust Bowl Theme (demo) (3:03)
B4- Roger Tellier-Craig: Transit (4:10)
B5- Black To Comm: Nord (5:03)
C1- Eric Chenaux: Na Te Mislim (6:35)
C2- Syracuse Ear: Earth of Vitreous (4:11)
C3- Hamilton Yarns: What Comes (5:40)
C4- Corridors: Broken Ellipses (5:06)
C5- Pigeons: Mésanges (3:56)
D1- Alvarius B: Goodbaby Goodbye (2:56)
D2- Circuit des Yeux: Despair Came Knocking (Instrumental) (3:55)
D3- Mendrugo: Estrella Fugaz (3:34)
D4- Raajmahal: My Boy is a Good Child, Sleep (8:44)
D5- Supreme Dicks: 4 Come In (for Gaëlle) (3:07)