Official Sun City Girls Discography:
Alvarius B. Chin Spirits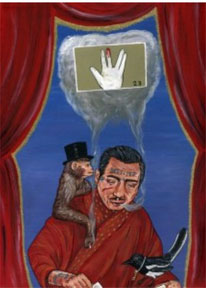 CS cover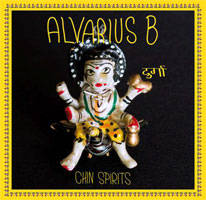 10" cover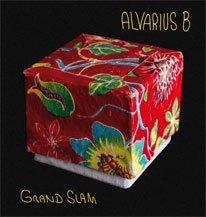 bonus 7" cover
9/2014: CS (Chocolate Monk: choc.293)
7/2015: 10" (Unrock: EP003)
Chocolate Monk Item Description:
"The onetime Sun City Girls slaphead has been spotted much recently strutting round Cairo in a perpetual fag reek haze, glugging on bottles of Omar Khayyam and hanging with the locals discussing all things bent, dodgy and conspiratorial, Samson Option?? House Of Saud is Secretly Jewish? David Icke has an extensive SCG collection?? Just be glad that he took time out from his sweaty enlightenment to pass this audio egg onto Chocolate Monk. Some sound collage, songs, instrumentals and more importantly insight. Originally set for a vinyl 10" release on some Belgian label, til the Reptilians got to them."
Unrock Item Description:
Unrock's Saraswati Series presents a trip into the spiritual wonderland of Alvarius B aka Alan Bishop (Sun City Girls, Invisible Hands). Deep down heavy Sun City Girls flavored Dada deluxe. Crackling midgets, purist psychedelia. A cocoon of seven colorful, shiny monoliths of essential nonsense, each dirty pearl standing by itself.
This release will be available as an extended version. 200 copies will be available with an extra 2 track 7" single. The single has an extra full color sleeve and is pressed on clear vinyl. It features two surprising, very special and unreleased tracks which do not belong to the "Chin Spirits" archipelago. The extended edition is an Unrock exclusive and not available elsewhere.
Side A
There's A Jackson In Your Whitehouse
Stingwray
Toniqa
The De-tuning Lounge
Side B
Castle Dwarf, Daughter Of Bruno
Old Orange and His Cousin
Lighthouse Migraine
Chin Spirits