Official Sun City Girls Discography:
Alvarius B. What One Man Can Do With An Acoustic Guitar, Surely Another Can Do With His Hands Around The Neck Of God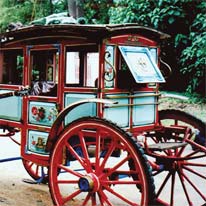 LP cover
5/13/2014: LP (Abduction: ABDT053)
The album title pretty much says it all. Yes we know that's the same thing we said about last year's Alvarius B. (Alan Bishop) archival release Fuck You and the Horse You Rode In On LP, but while What One Man Can Do... has a similar approach in attitude, it comes a decade later as solo acoustic guitar instrumentals recorded during the 1990s. Perhaps, if it's contextualization you are seeking, you could consider this a continuation of the first Alvarius B. album (ABDT 004CD - acoustic guitar instrumentals recorded during the 1980s). Or, you could simply imagine that these are songs about strangling people like you with a low E steel guitar string. This (recorded straight to cassette) acoustic guitar sound has more of a resemblance to a performance on power tools than it does to strumming or picking a Martin flat top. So if you've been leisurely waking up on Sunday mornings to sit down, have a cup of tea in your non-smoking kitchen breakfast-nook, staring out into the garden while listening to your old Fahey records, step aside and let someone else own this piece of wax - someone who may take the body of an old fucked-up guitar and start pounding people like you into the pavement with it. Extremely limited one-time pressing of 400 LP copies.
Side A
Twister
Mantra Days
Attic Memory
Dead Metal Forever
Lateral Paradigms
Wyoming Twilight
Harsh Shadows
The Delta Stinger
Drunken Patriot
Side B
Mean Crossover
Old Orange and His Cousin
Wildcat Regulations
Cedar Point
Where The Murk Flows
Funky Natchez
Nasty Plumage (For Jack Rose)