Official Sun City Girls Discography:
Sir Richard Bishop: Vault, Volume III
2006: CD-R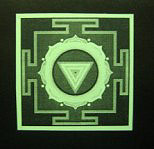 CD-R cover
14 songs, 39 minutes. A collection of various oddities including a few acoustic guitar songs, several atmospheric pieces for short films, solo piano work, various keyboard improvisations, drones, and more.
Limited edition of 50 copies (unbranded CD-R), numbered & signed. Out of print.