Official Sun City Girls Discography:
IAMAPHOTOGRAPHER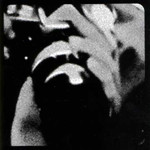 CD front cover
2001: compilation 2-LP (Plain Recordings: PLAIN 101-1) / single CD (Plain Recordings: PLAIN 101-2)
A collection of music inspired by Michelangelo Antonioni's 1966 cult masterpiece, Blow Up. The double-LP edition comes with a gatefold sleeve.
Sun City Girls contributed "Rolled Up Collar."
This release also includes exclusive tracks by: Matmos, William Parker, Arthur Doyle, Dean Roberts, Loren MazzaCane Connors, Mushroom, Starfuckers, Jon Birdsong's Air Force, Richard Youngs, Arthur Doyle, Dawson Prater.