Official Sun City Girls Discography:
Sir Richard Bishop: Film Score Anatomy
2008: CD-R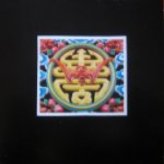 CD cover
Limited to 100 signed copies. 16 songs, 45 minutes. A collection of musical pieces designed to accompany numerous short film pieces by SRB. There is hardly any guitar on these recordings. There are numerous keyboard pieces with percussion, some whorechestral works created with computers, synthesizers, samples and more.