Official Sun City Girls Discography:
Carl the Barber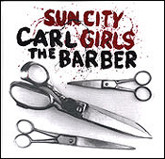 7-inch cover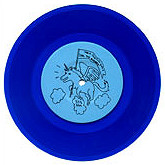 Blue vinyl version
2003: split 7-inch single (I Don't Feel a Thing)
A split 7-inch devoted to Mesa, AZ barber Carl Wellman. 100 copies issued on "Barbicide blue" vinyl, 400 copies issued on black vinyl.
Side A has an instrumental cut by Sun City Girls. Side B is a field recording of Carl cutting hair and philosophizing.
Side A:
Carl the Barber (SCG)
Side B:
Carl the Barber (Carl Wellman)